Introducing the highly recommended camping site, "FOLKWOOD VILLAGE!!"
I've written a review of my experience camping there,
including the pros and cons.
I hope it will be helpful for those of you who are searching for a great camping site!
basic information
location:
3900-2 Kobuchisawa-cho, Hokuto City, Yamanashi Prefecture 408-0044

Take the Chuo Expressway Kobuchisawa IC and turn right.
It's only 5 minutes from the exit! One common problem with camping sites is that they can be far from the highway, which wastes time.
But this site is only a 5-minute drive from the exit!
Site Information:
The campsite is divided into two large fields.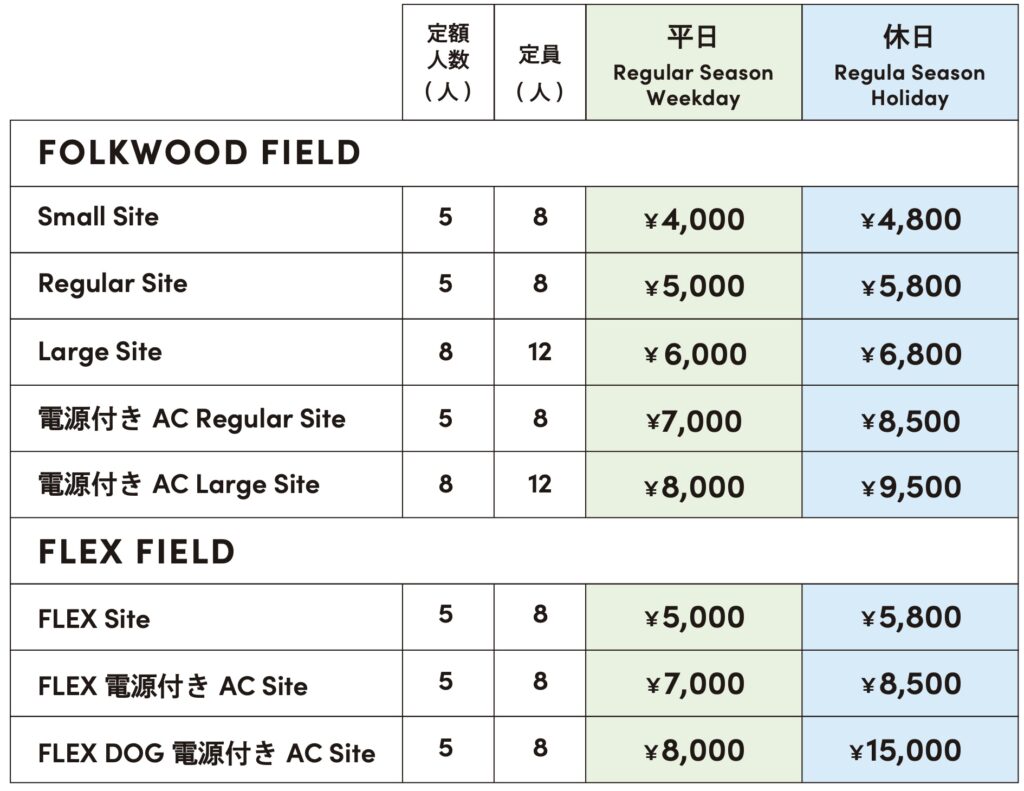 Taken from the website:https://www.transit-web.com/wp/wp-content/uploads/2022/10/FV_price_20221006-2.pdf
I used the "FOLKWOOD FIELD Regular Site" this time.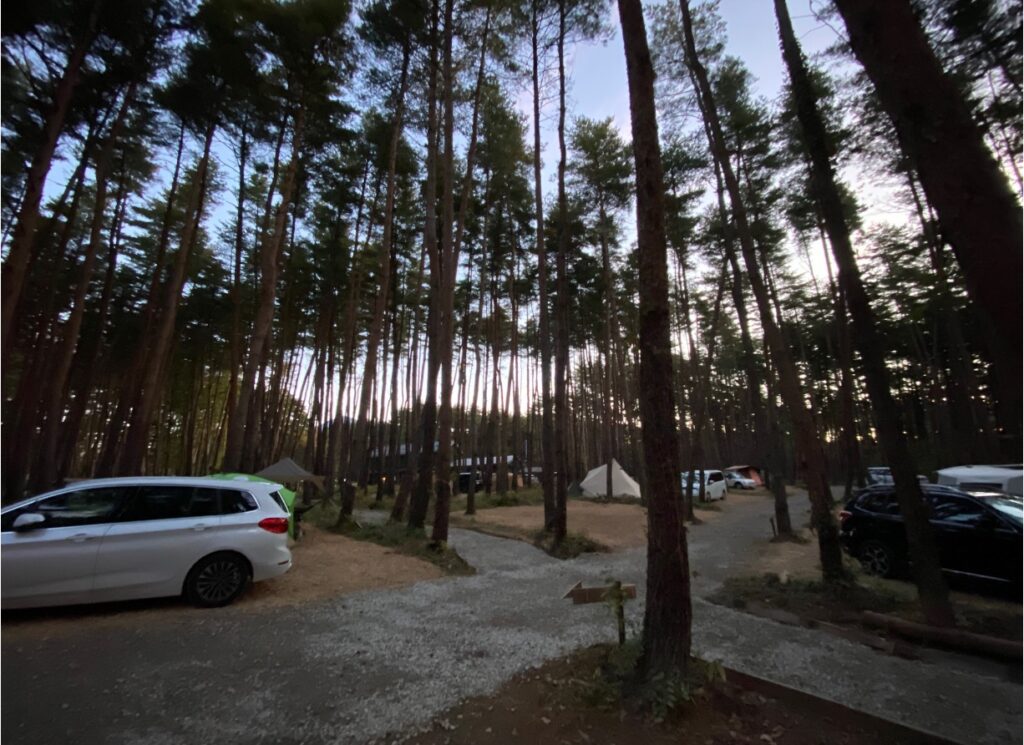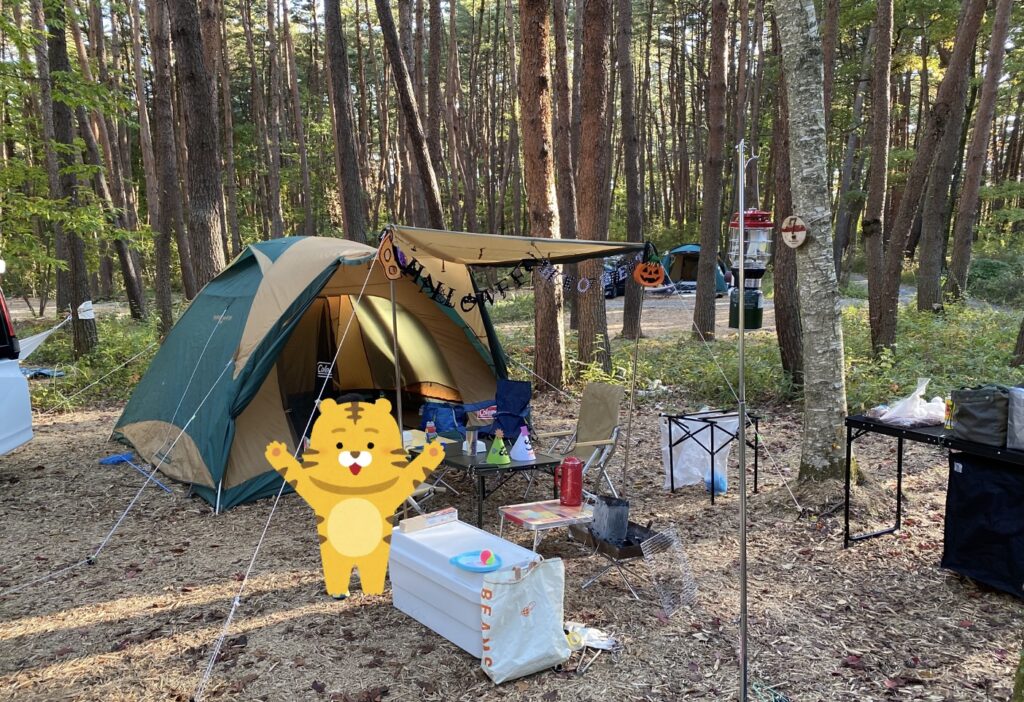 Site size: The regular site is the perfect size for a Coleman Tough Wide Dome IV, a DOD kitchen, a minivan, and a tarp.
If you have a larger tent or a bigger car, you might want to consider the "Large Site."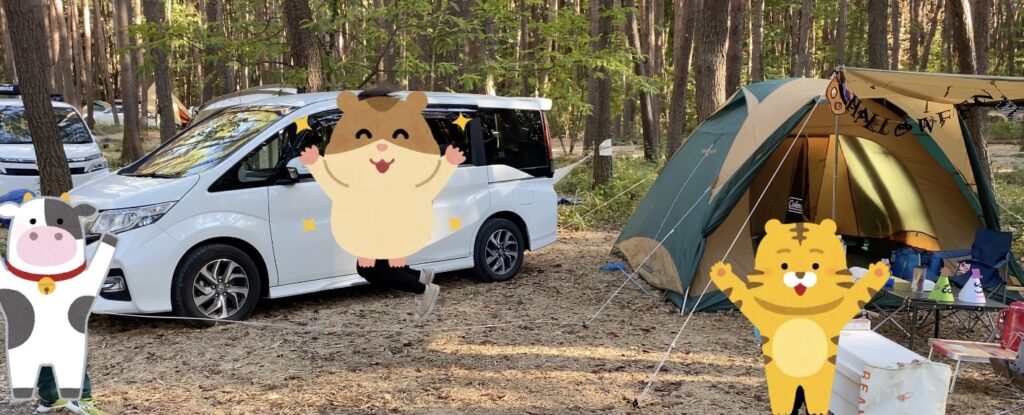 There is also a "FLEX FIELD" that has fewer trees between plots and more of a free site atmosphere.
I also want to stay here next time!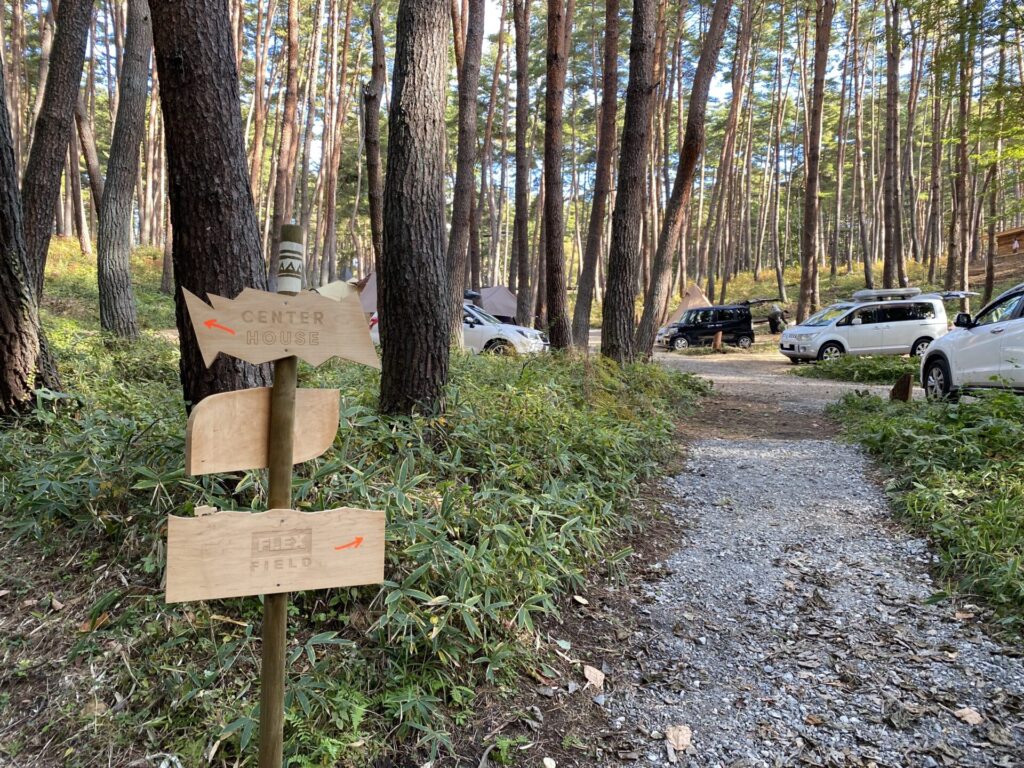 Toilet/Kitchen:
Of course, when you go camping, you want clean toilets and hot water to wash your dishes!
They have new and stylish facilities,
which was a first for me, despite going to many campsites before.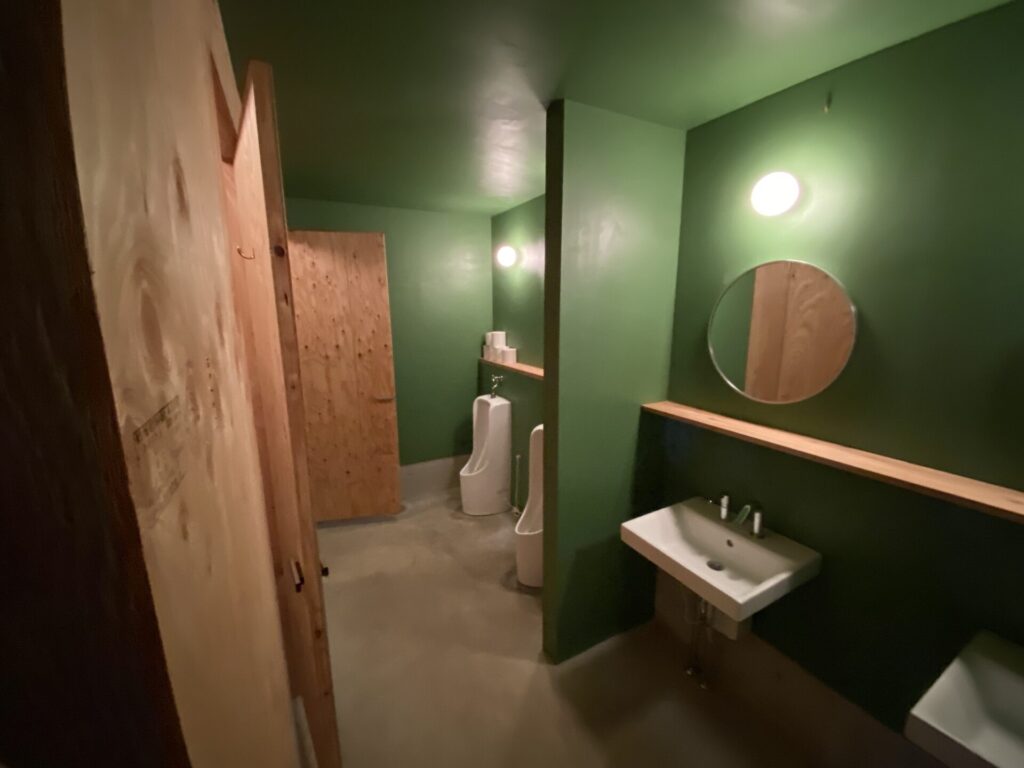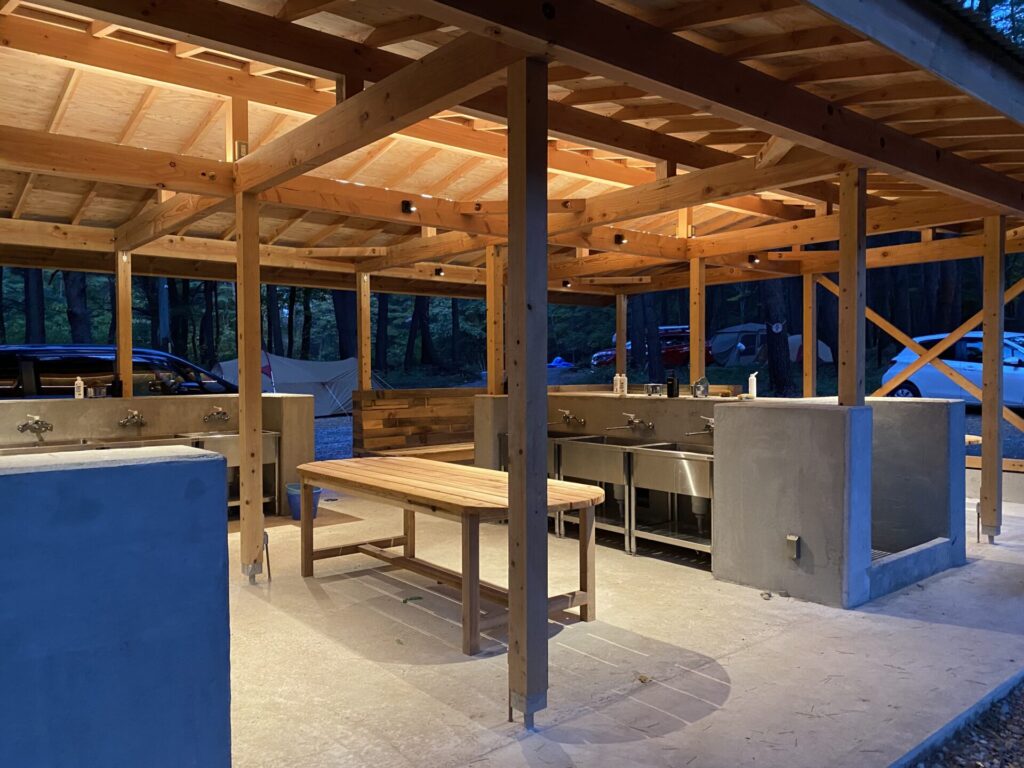 Items for sale:
They sell firewood, and there are many stylish FOLKWOOD VILLAGE exclusive items available!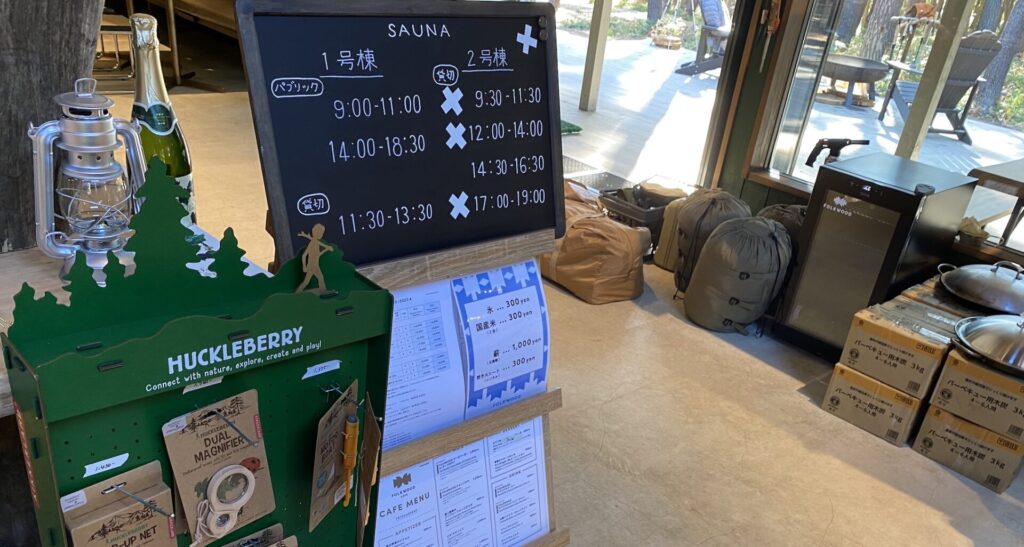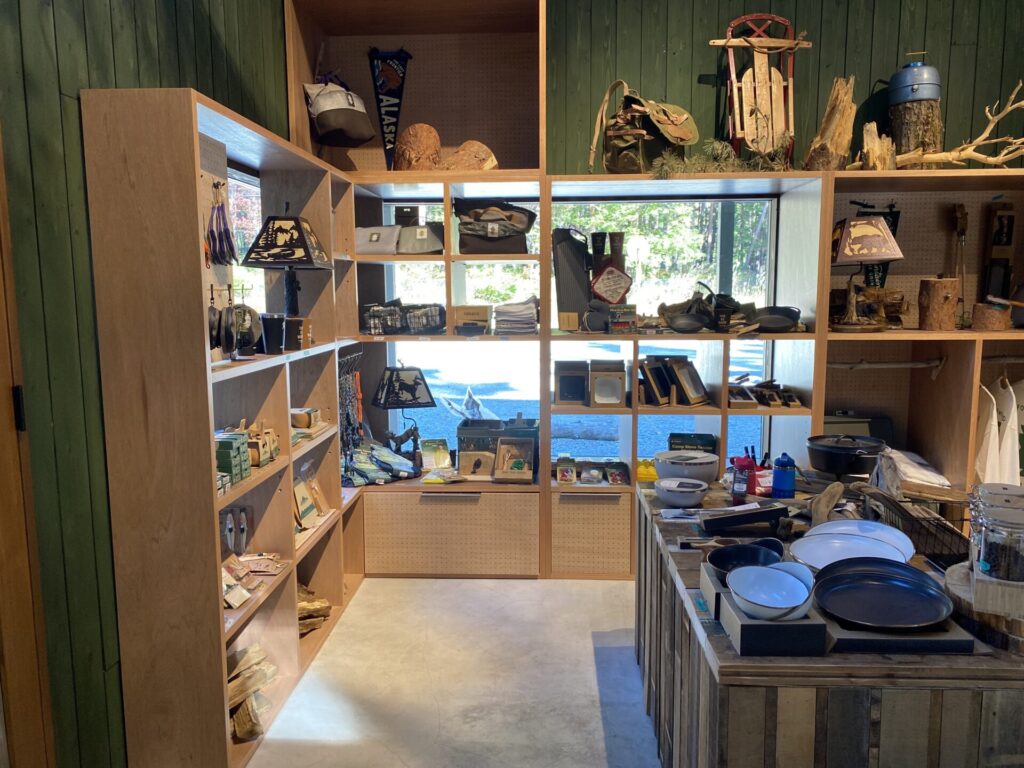 Pros:
Here are the three advantages of FOLKWOOD VILLAGE!
Fantastic location!!
Interchanges, road stations, hot springs, outlet malls, and stylish restaurants are all nearby!
It's annoying when a campsite is far from the highway exit or requires a detour to buy food, sightsee or go to the onsen.
However, this campsite is close to everything, and the quality is outstanding!
The location is perfect, only 5 minutes from the interchange, and the roads are broad and paved, so you can feel safe and secure.
Extremely stylish and clean!!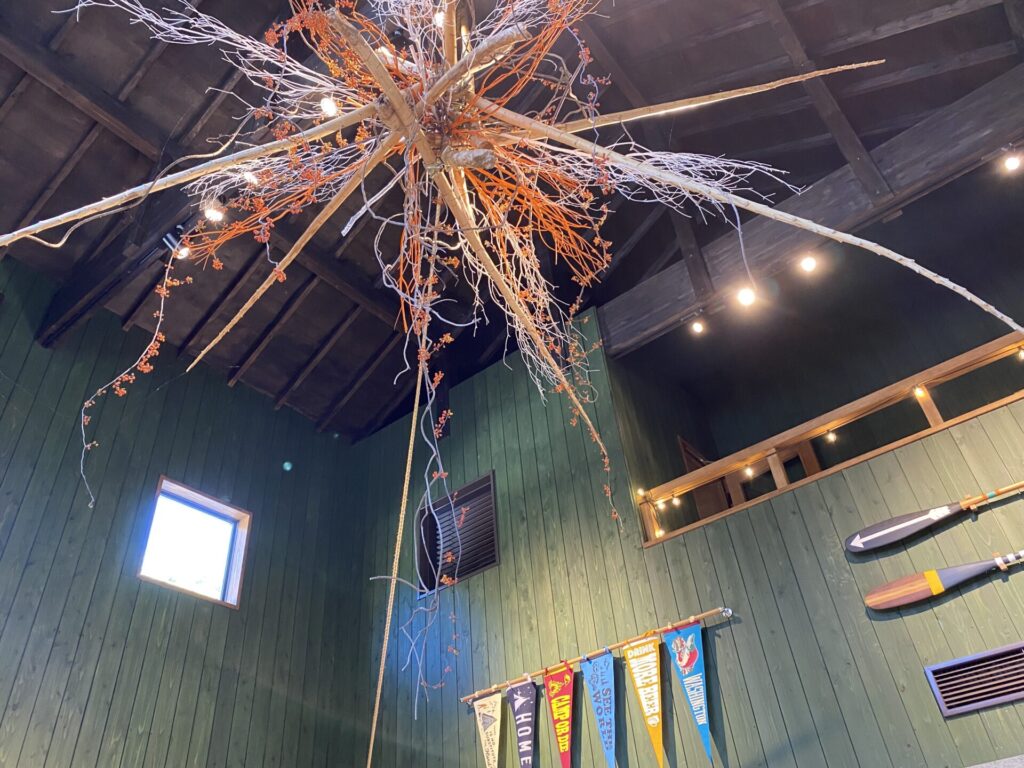 I introduced the center house and kitchen facilities,
but everything is so stylish and clean.
I've been to dozens of campsites, but it's my first time seeing everything stylish and clean!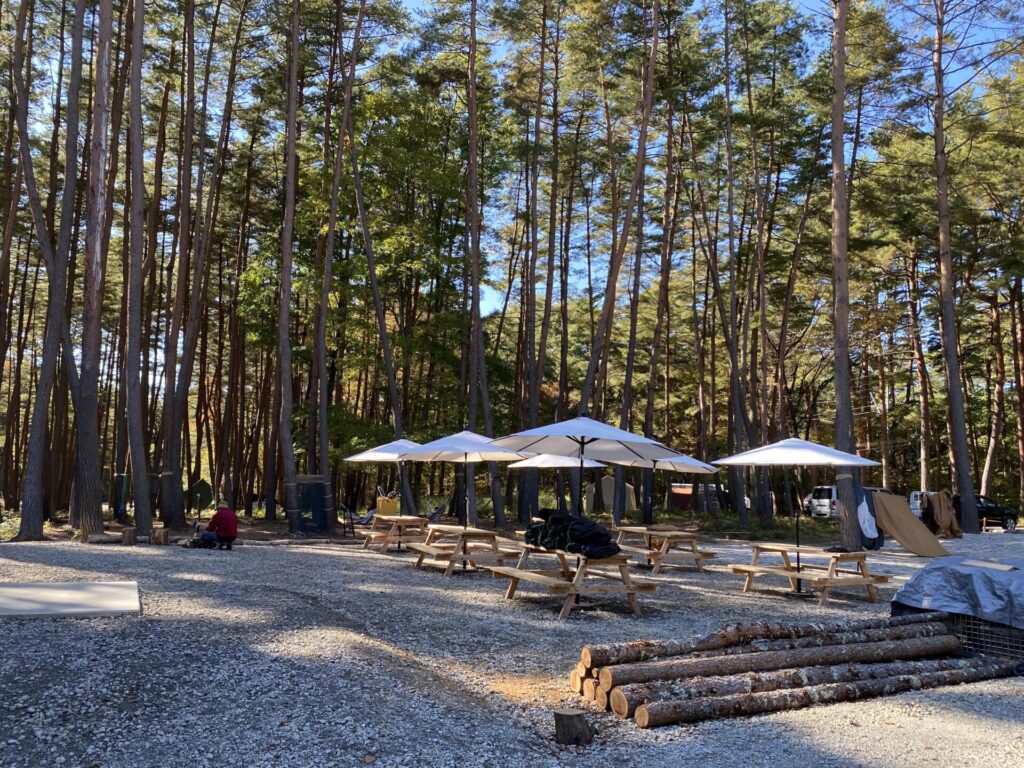 Authentic sauna!!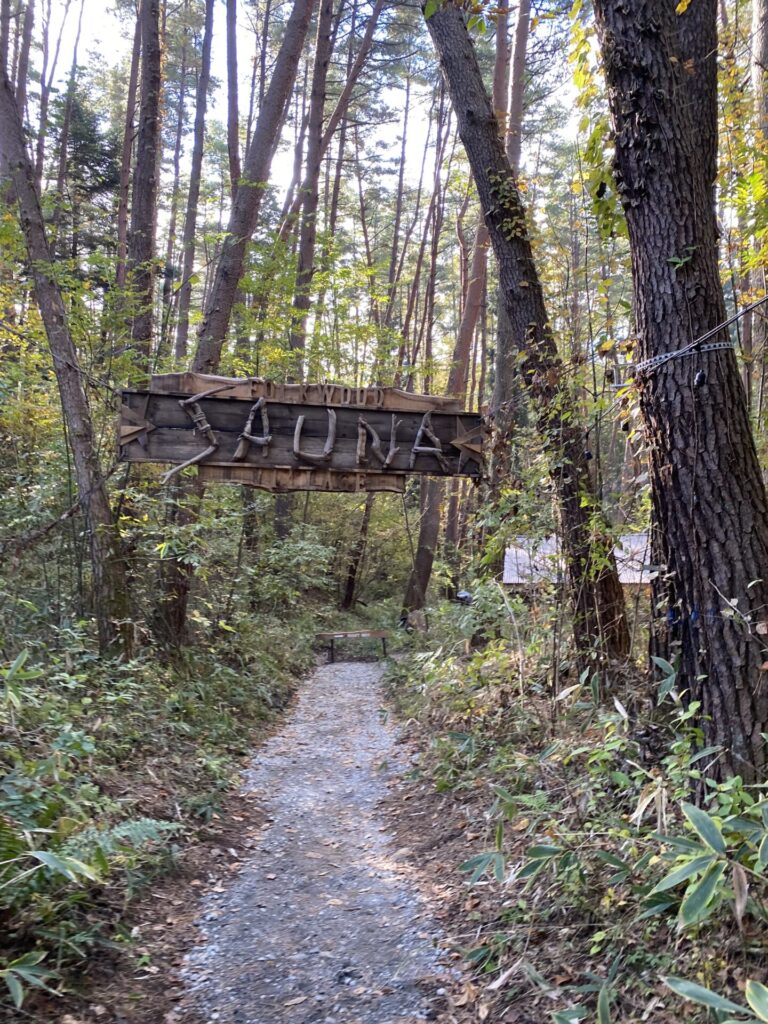 FOLKWOOD VILLAGE's unique feature is not a typical tent sauna,
but an authentic sauna! It's the best space that surpasses any regular super sento.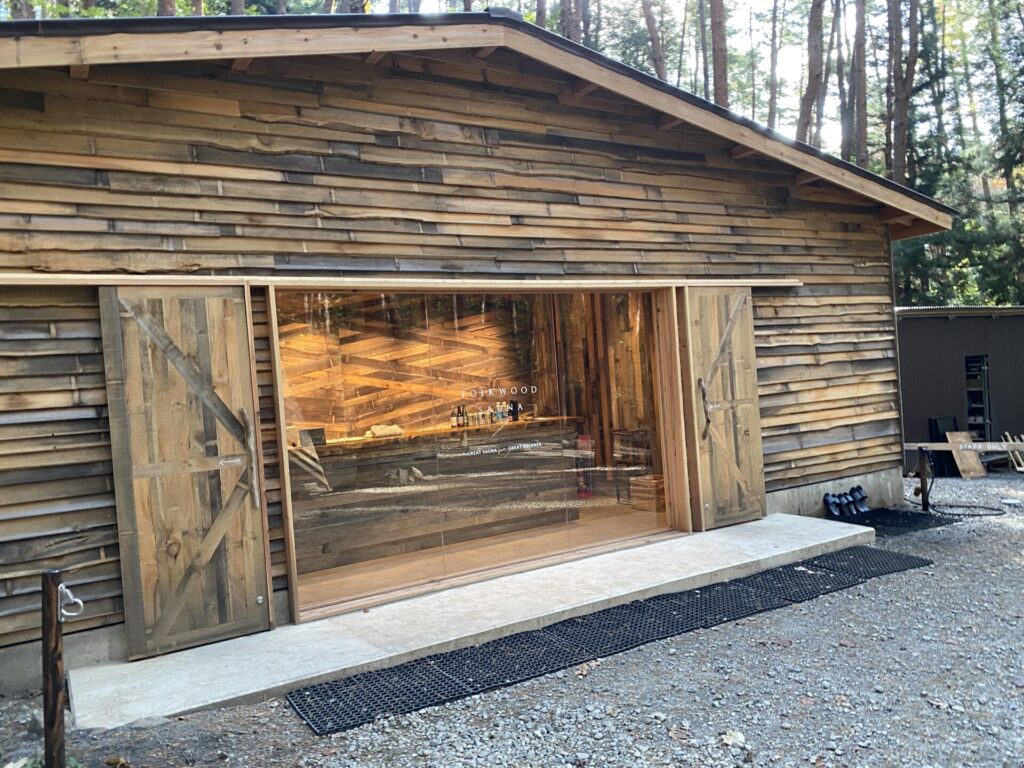 You can enjoy the sauna, and there is a refreshing outdoor cold bath that is surrounded by trees.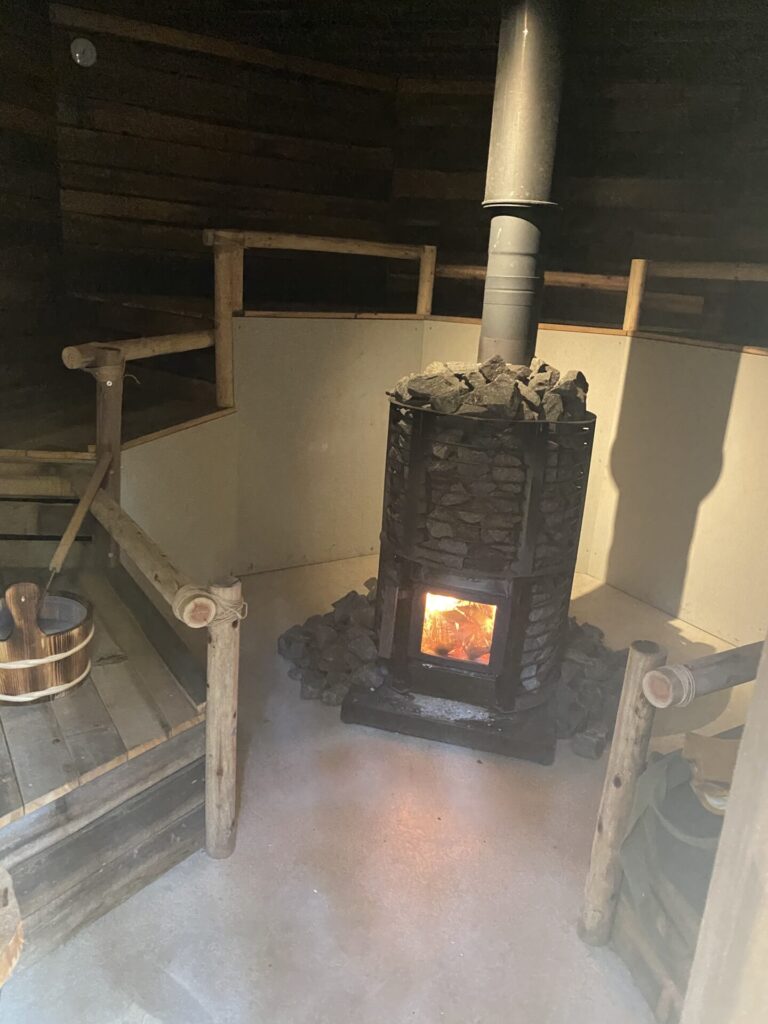 There are also comfortable chairs for relaxing!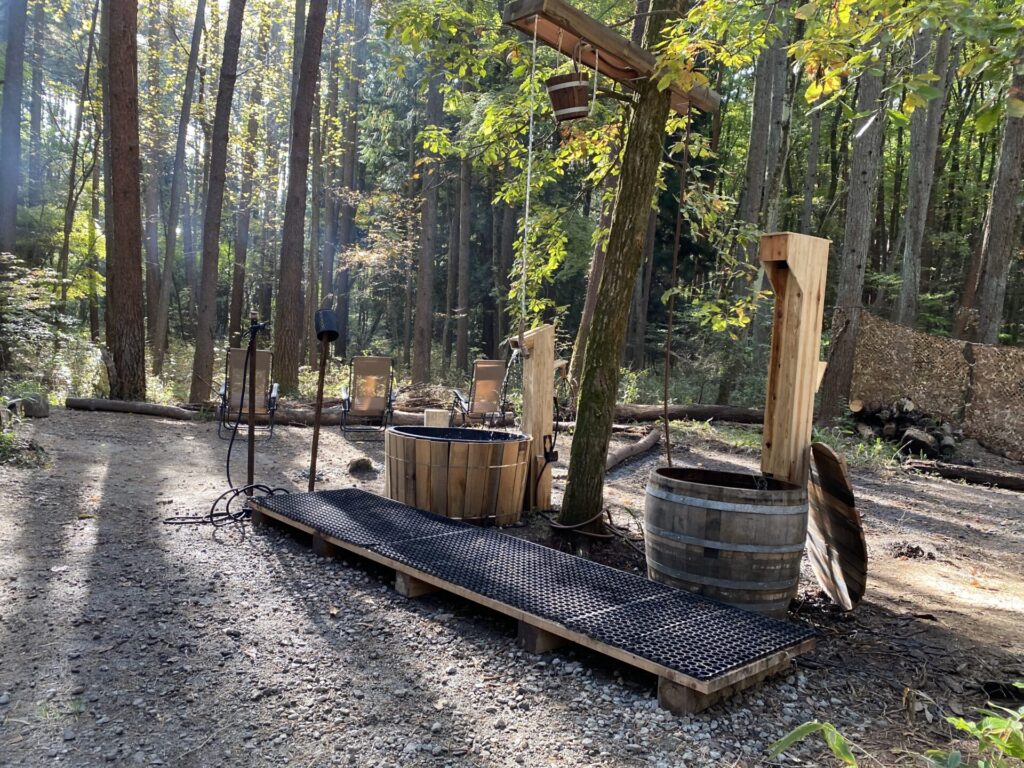 Imagine sitting on a chair around a bonfire in this space, surrounded by trees.
You will be fully relaxed! If you are an experienced sauna user,
you will understand what I mean!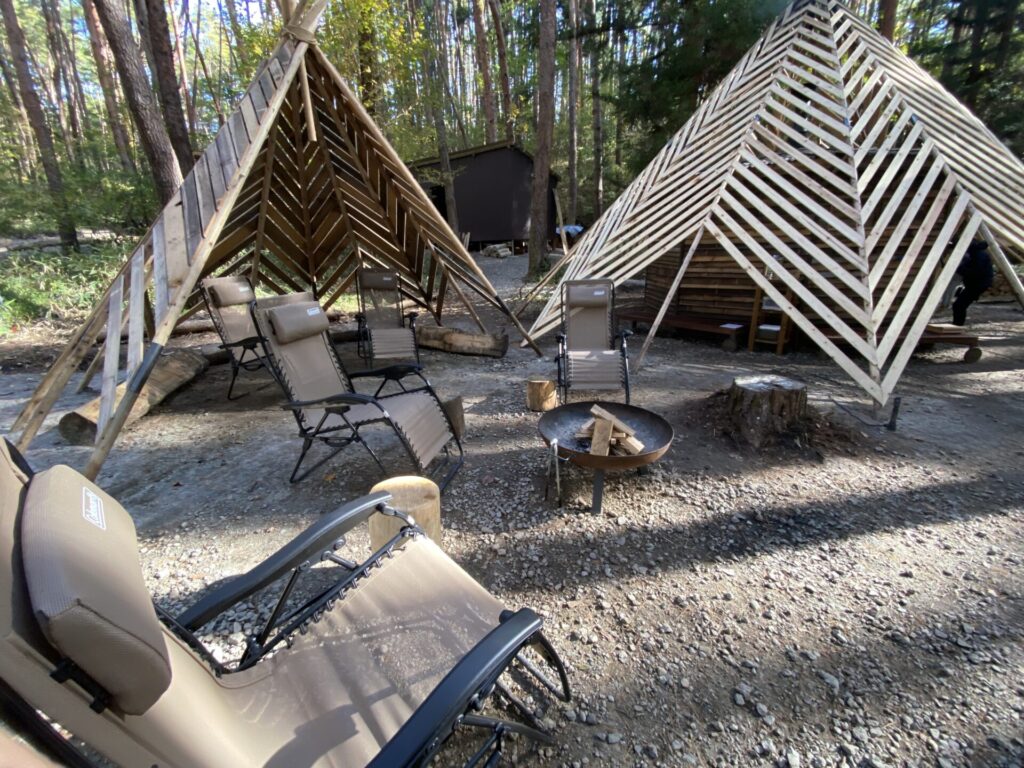 Nearby Facilities:
Roadside Station Kobuchizawa:
They sell a lot of delicious things here,
from fresh vegetables to fruits, meat, drinks, and souvenirs!
It's a must-visit before going camping!
The soft serve ice cream from the attached Chateraise is also amazing!
Enmei no Yu Onsen:
This natural hot spring with high-concentration minerals is located right next to Roadside Station Kobuchizawa!
The water quality is excellent, and the onsen is spacious and satisfying.
Plus, there's a large free resting room with tatami mats, which is another plus point.
I highly recommend trying the drinkable yogurt sold at the souvenir shop outside the onsen!
It's so delicious that it's worth trying at least once!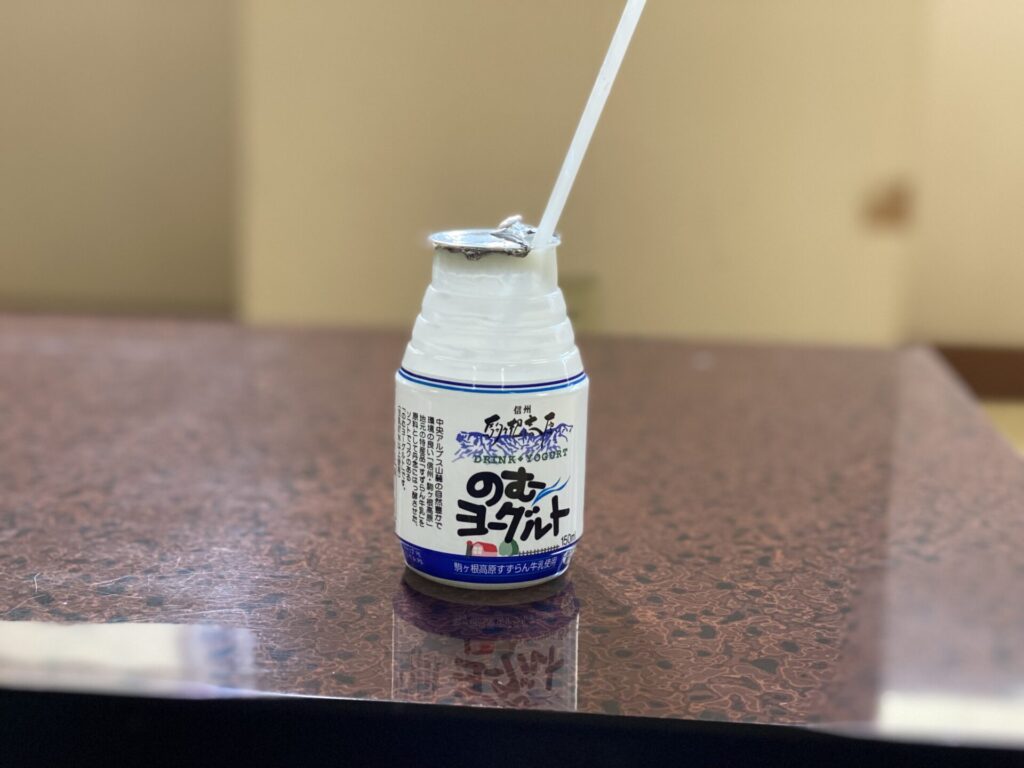 Dinner & Lunch:
There are many stylish restaurants in the Yatsugatake area that focus on local ingredients,
but I would like to recommend two places that are located near the campsite and are highly recommended.
Harvest Terrace Yatsugatake: This is a popular restaurant, so it's important to arrive early, or there may be a long line during lunchtime. When I went there after 12 pm, I had to wait quite a bit because there were so many people.
Miki: Unfortunately, I couldn't get a reservation for this place because it was fully booked. However, a camping buddy of mine who had been there before said that the food was delicious and very satisfying, so I plan to make a reservation and visit next time!
Sightseeing:
There's the "Hoshi no Resort" and an outlet mall located just a short drive away from the campsite.
You can easily spend a whole day here!
I don't think I need to introduce these places any further,
so please check them out on the internet.
Summary:
That's all for the introduction of "FOLKWOOD VILLAGE Yatsugatake"!
It's a fantastic campsite with a full-scale sauna and stylish, clean facilities.
The location and nearby facilities are also great,
making it the perfect campsite with nothing to complain about!
I'm sure it'll become a campsite I'll want to visit again.
Have a great day!